Our Brand / Partners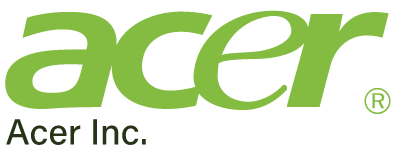 Guarantee & Warranty
Laptops
MacBook
Brand PC
Used Products
All Products
All Products
Main Showroom & Sales Center
About Computer Zone
Computer Zone BD is the best used laptop shop in Bangladesh and a leading seller of all kinds of IT products. It's been a place of reliability for new and used laptops as well as other accessories since its beginning back in 2014.
We, as a used laptop shop, supply A-grade used laptops imported from Dubai, Malaysia, and Singapore. With a goal of giving exceptional customer support, Computer zone is also working with multiple corporate clients.
Get Second Hand Laptop at Cheap from Computer Zone BD
If you're wondering about old laptop price in Bangladesh, Computer zone is offering the best 2nd hand laptop price in Bangladesh. Computer Zone BD has the best Apple used laptop price in Bangladesh as well as used dell laptop price in Bangladesh and others like used laptop Apple, HP, Lenovo, used sony vaio, or any other brand.
Whether you need a used core i7 laptop price in Bangladesh or used core i5 laptop price in Bangladesh, your ultimate destination of satisfaction is Computer Zone BD. When it comes to computer accessories in Bangladesh, Computer zone still has the best laptop accessories price in BD alongside other computer accessories price in Bangladesh.
Best used laptop shop in Bangladesh
Computer zone BD is the most trusted shop if you're looking for any brand laptops, notebooks, and accessories for them. We offer machines from all brands whether you want Dell, HP, Lenovo, or used Sony Vaio laptop price at affordable ranges. When it comes to laptop 2nd hand, we sell core i7 used laptop, core i5, core i3 models the most.
Best second hand Gaming laptops in Bangladesh
Let's face it, gaming laptops are pretty expensive if you buy new, but why not not go for a second hand one? We have used core i7 laptop what are at gaming grade, both used laptop 8gb ram, even 16 GB ram! As we also sell used rams, you can also upgrade it at Computer Zone BD, the best second hand Gaming laptops in Bangladesh!
Best used Macbook shop in Bangladesh
Macbooks are as captive captive as nothing else. So, getting apple laptops second hand is the best option for anyone. As the best used Macbook shop in Bangladesh, Computer zone BD is offering you any apple laptop second hand at an affordable price. Visit our shop today and get a second hand laptop apple of any year whether the latest ones or older models.
Best laptop parts shop in Bangladesh
Apart from having the best used laptop price ranges, Compute zone BD is also offering laptop parts to help you repair your existing PC effortlessly. Used 8gb ram, 4 gb, hard disk, optical drive, monitor, used laptop battery, anything; you name it, we have it. We offer you the most affordable second hand laptop price as well as the parts for your machine.
Best laptop accessories shop in Bangladesh
Get the best used i7 laptop, i5 laptop today from Computer zone BD and accessories for them. Accessories make the usage of your laptop much more effective and intuitive to get more done. So, as we offer best laptop second hand price, we also help you equip your machine with the best gadgets and accessories.
Best second hand notebook shop in bangladesh
Are you looking for the most affordable second hand notebook for your job? No worries, we've got plenty of them in Compute zone BD shop! You can find all kinds of notebooks from i3 to i7, as well as AMD models, not to mention the palmtops and second hand convertibles. We also have surface pro, Lenovo business laptops, and other models that will surely fulfill your desire to get a long lasting laptop.
Affordable second hand brand Computer
Brand computers and AIO (all in one) PCs are the best option if you want both compact design with the power and convenience of a desktop. Computer Zone BD offers you second hand brand computers and all in ones at an affordable price range. No matter which brand you want to get it from, be it Lenovo, Dell, HP, or others, we have them all in our collection. Visit us today and choose your machine.
A-grade quality
Every single second hand laptop we bring to your doorstep is hand-picked and quality tested by our quality assurance team. You can rely on our expert team to do the inspection, lifespan, and expected quality without thinking twice.
Get a used laptop in A-grade mint condition to power your business, media consumption, anything you do with PCs. Low budget second hand laptops don't have to come with less quality, and we ensure that for each customer.
Affordable price range
If you're looking for the best second hand laptop at a cheap price in Bangladesh, Computer zone BD is the most trusted shop open for you now. Our only goal is to provide the utmost customer satisfaction by providing computer accessories at a reasonable price in BD, for both the retail and wholesale markets.
Unquestionable support
We ensure unquestionable support to our customers by providing extended warranty and guarantee policies. We believe that after sales support is the key to generate recurring customers and we never disappoint our second hand laptop buyers.
If you find an issue regarding the performance or the description of the laptop, we're here to support you at once. What's more is, we take good care of our customers and ensure a maximum customer satisfaction rate that is unparalleled in the market.